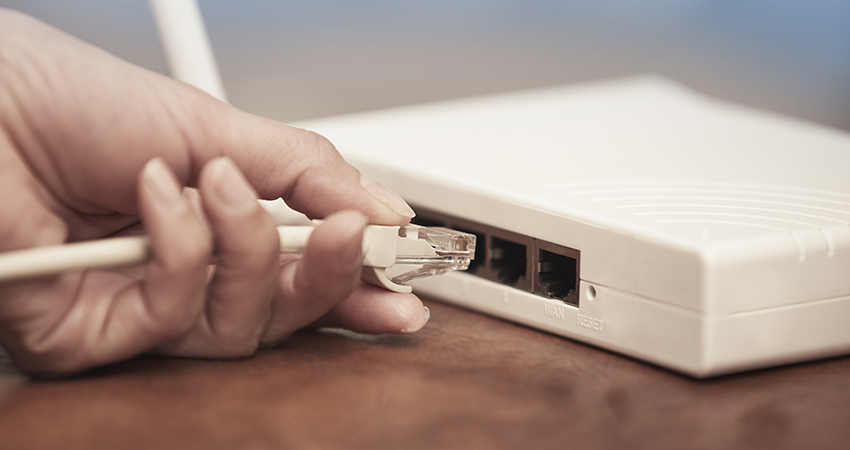 Our Data Point Installation Services Make Connecting to the Internet Easy
Since Wi-Fi became popular, it has gained a reputation for being the best way to access the internet. This isn't necessarily the truth, with hard-wired data cable providing a more reliable connection throughout the office or home.
If you've purchased an older model home or you have moved into an older office building, there's a chance your wiring and data point set up may not be up to date. To ensure you always have a strong internet connection, and you're getting the most out of your internet plan, speak to our expert team.
We'll help make connecting to the internet easy, with new data point installation, allowing you access to all your favourite sites like Netflix and YouTube without interruption. Even better, multiple users can be streaming or surfing, and your connection will remain stable.
We Can Provide Everything You Need for Your Data Point Installation
The ASAP TV AV & Antennas team go above and beyond to make our customers lives easier. This is why we provide everything needed for your data point installation. Whether you require data cabling, network switches, or Wi-Fi Access points, we'll be able to tailor a connection solution to suit your needs.
ASAP TV AV & Antennas Can Help You Expand Your Business
ASAP TV AV & Antennas have been servicing Gold Coast and South Brisbane businesses for decades. We've helped many businesses reach their full potential with our data point installation services, and by helping them with their telecommunication needs. Our knowledgeable team are happy to work with your business, to create a telecommunication or TV AV solution specific to your business structure.
ASAP TV AV & Antennas Are the Gold Coast's Audio Visual and Telecommunication Specialists
ASAP TV AV & Antennas have been a part of the Gold Coast community since 1994. Over the last few decades we have made a name for ourselves with our competitive prices and excellent service. No matter where we are or what we're doing, you can always expect a job well done.
We do more than just data point installation, we also take the time to educate our customers on their new technology. When we leave, you'll have the confidence and the know how to get the most out of your new audio visual or telecommunications setup.
Data Point Installations in South Brisbane and the Gold Coast, including Canungra and Tamborine Mountain
If you're looking for a more reliable data connection, talk to ASAP TV AV & Antennas in South Brisbane and the Gold Coast, including Canungra and Tamborine Mountain, we can provide a hard-wired data cabling solution to help you get the most out of your internet connection.
For more information on our data point installation service, or for a free quote contact our experienced team.